Columbus, Ohio Concrete Cleaning & Sealing Services
Columbus, Ohio Concrete Cleaning & Sealing Services
Ohio Power Washing offers waterproof sealing services throughout Central Ohio for your concrete driveway, walkways, and patio areas. We use a premium Siloxane concrete sealer. This sealer is a penetrating sealer designed to reduce the absorption of water on the surface. By reducing the surface water absorption, it reduces deterioration such as cracking, spalling, and pitting. Surface water that isn't absorbed into the concrete evaporates quickly, drastically reducing the growth of mold and mildew, and the formation of efflorescence.
Siloxane sealers can be applied to virtually all types of unsealed concrete, brick, paver, stone, slate, flagstone, aggregate, and granite surfaces. These sealers will not change the look or color of the concrete, and they won't leave any visible surface film. Concrete sealed with a Siloxane concrete sealer will look exactly as it did before being sealed, only it will be extremely protected from any moisture.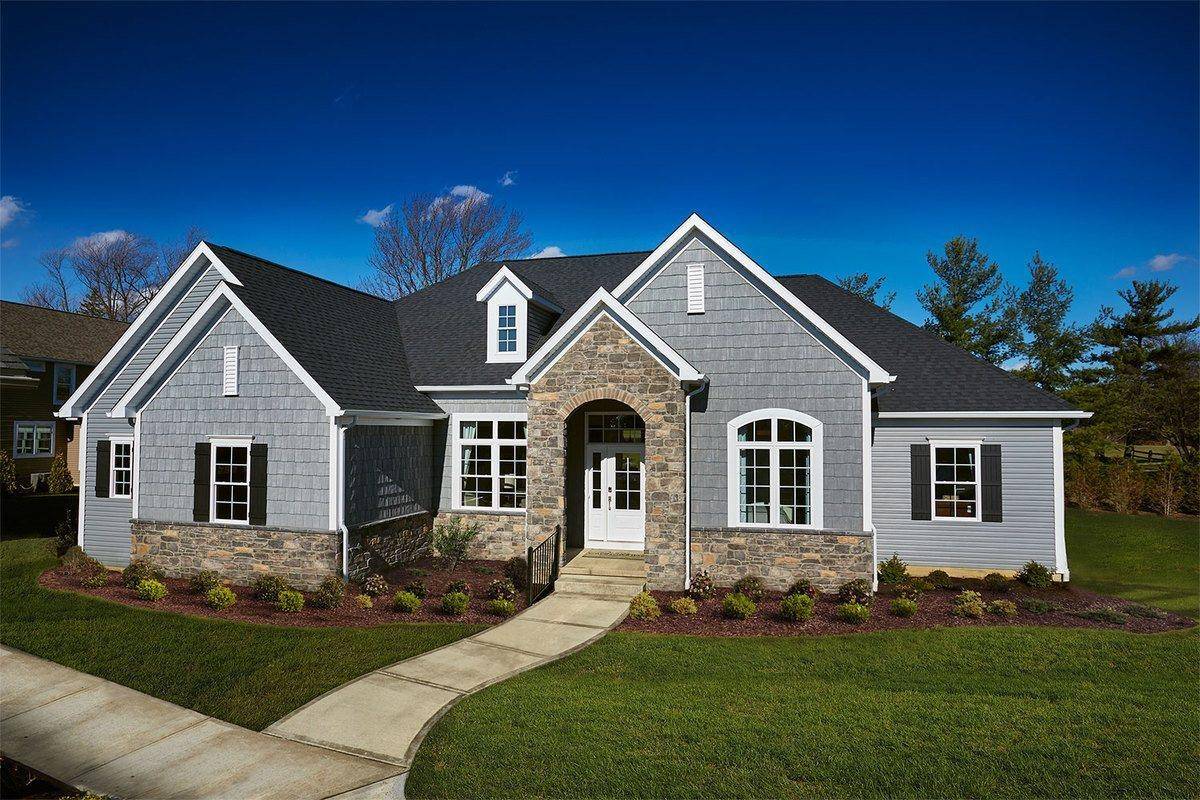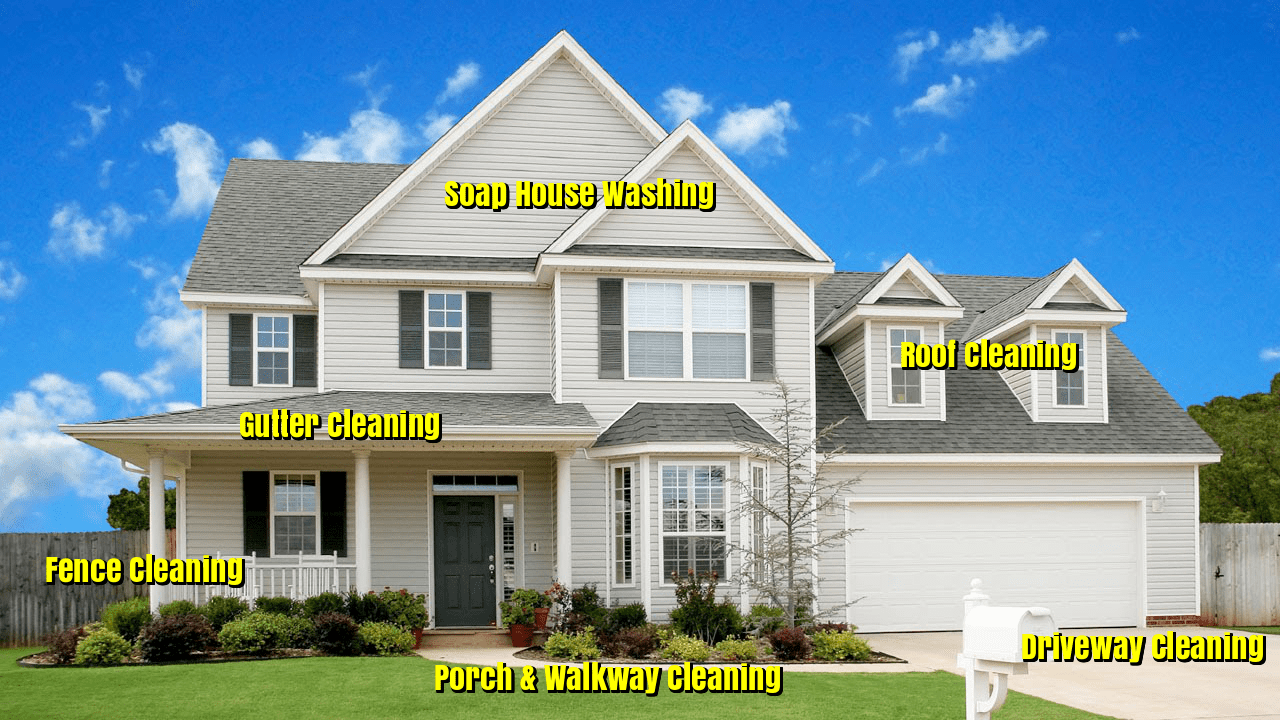 Full 1
Proudly Serving Central Ohio
THE FIRST TIME - GUARANTEED
Full 2
BELIEVING IS SEEING AND
SEEING IS BELIEVING
Full 1
Professional Exterior Cleaning Services
Ohio Power Washing offers a 3-step system for Concrete Cleaning and Sealing services:
1. Technicians first apply an environmentally safe and biodegradable cleanser to the surface to rid it of accumulated dirt and organic grime.
2. Next is a high-pressure wash to remove debris from the concrete's surface and inside the tiny pores below it. This deep cleaning helps remove tiny particle matter that has entered the concrete's pores along with the water compounds.
3. Lastly, we apply the deep penetrating siloxane sealer that keeps the moisture out. This chemical compound of silicon, oxygen, and hydrogen to be the best way to not only protect your surface, but the optimal way to keep it intact. The siloxane sealer gets inside the concrete and bonds to its pores, preventing any liquid from entering, only to freeze and expand later. And because siloxane sealer penetrates below the surface of a concrete driveway, it isn't prone to being worn away by vehicle traffic or by sunlight and weather.
Benefits of Concrete Cleaning & Sealing Services
Concrete Cleaning & Sealing will keep your concrete surfaces looking great for longer. We know that anything left in the Ohio Sun will lose its luster, fade and soil. Sealing your concrete protects the concrete from the elements as well as staining from cars or foot traffic. Sealing should be done immediately when the concrete is installed. The benefits of our concrete sealing can protect your concrete for many years.
Need expert Concrete Cleaning Sealing Services? Leave it to the Professional and reliable concrete clean and seal company in Columbus, Ohio. Our team have been providing Concrete Clean & Seal Services around Ohio for many years and strictly implement attention to detail, reliability and respect for both customers and their properties. We make sure our client highly appreciate our work and happy at the same time. 
Ohio Power Washing Exterior Cleaning Services
Ohio Power Washing offers Exterior Cleaning Services in Columbus, Ohio at affordable prices. Browse our website to learn more about pressure washing, soft washing and other services for both residential and commercial businesses. Our staff have undertaken many projects in Ohio and are currently completing many projects here in our local area.
At Ohio Power Washing we know the value of our customers. Without you we simply do not exist. For those reasons our team goes above and beyond your expectations. We will leave you with amazing results after pressure cleaning, surface scrubbing, surface sealing, or any other service we offer!
We provide professional power washing & soft washing cleaning services to homeowners and business owners in Columbus, Ohio and Surrounding Areas. No job is too big or too small, our team of professionals can handle them all.
We offer high-quality power washing & soft washing services in Columbus, Ohio. Why spend more if you can get high quality services at a really affordable price.
A Professional Exterior Cleaning service provider can be very convenient for a person that desires to hire one. Hire us and we will make sure that your money won't go to waste.
Our knowledge and experience give our customers peace of mind as well as satisfaction in each service we provide with guaranteed high quality results.
SCHEDULE A SOFTWASH CLEANING
TODAY
We Provide the Best Solutions for Exterior Cleaning in Central Ohio!
Schedule Your Concrete Cleaning & Sealing Services Today!
We guarantee 100% satisfaction or your money back!
We stand behind our work 100%. Our job is not finished until you are totally satisfied.
Our business does well year after year only by making each client so satisfied that they would hire us again, and recommend us to their family, friends and neighbors. We only accomplish this by completing your project perfectly to your satisfaction.
We are proud members with an excellent rating with the Better Business Bureau, and are happy to supply references at your request.
The founders of Ohio Power Washing are born and raised in Central Ohio. Our family and friends live here. We go to church here. Our kids probably play little league with yours. We have nothing without our reputation, so quality and your satisfaction are our only priority.