Columbus, Ohio | Safe Soft Wash Exterior Cleaning Services
Soft Wash Cleaning Service for Residential & Commercial Properties
Affordable Soft Wash Exterior Cleaning Services in Columbus, Ohio
Softwashing is a gentle yet effective cleaning solution, safe for nearly all surfaces from your roof to your concrete. Our Soft Wash Cleaning services will eradicate mold, mildew and more while sanitizing the surface, all done with little more pressure than a regular garden hose.
We use earth friendly, bio-degradable products to effectively clean any exterior surface of your home, business, in Columbus, Ohio.
Restore your home to its original elegance with soft washing, the eco-friendly choice to pressure washing!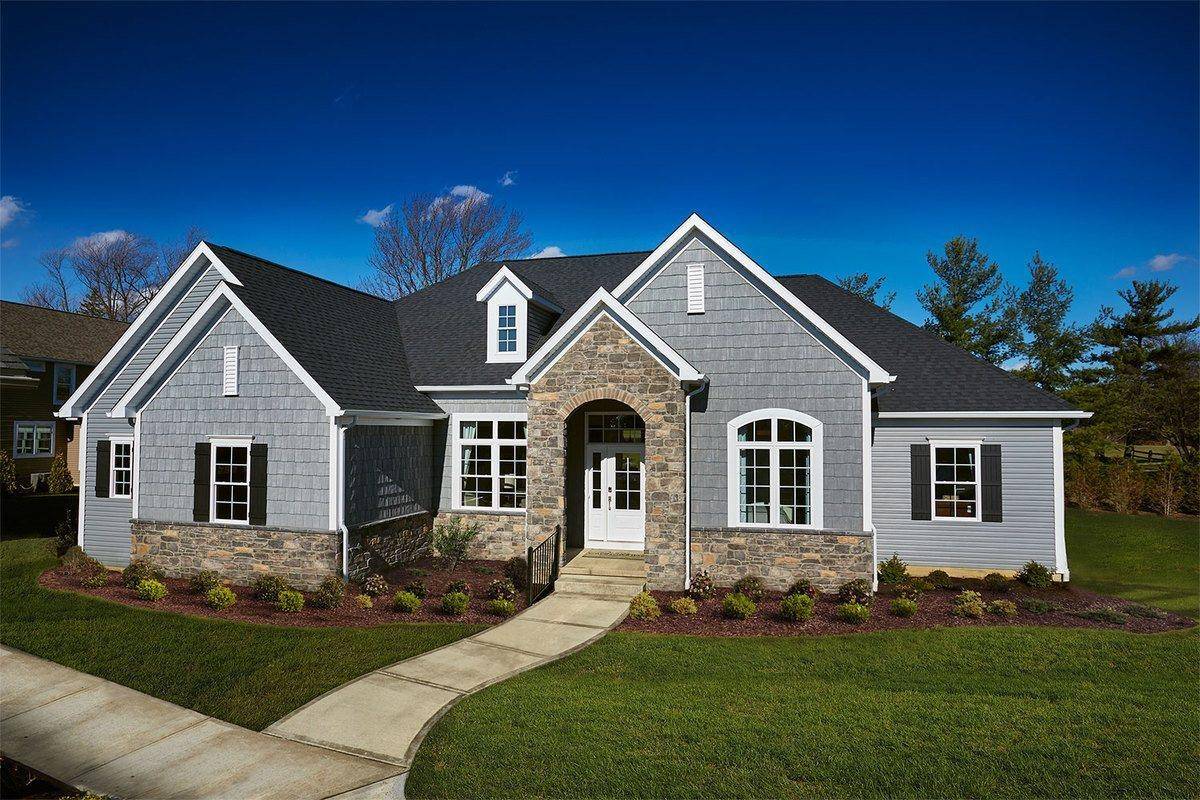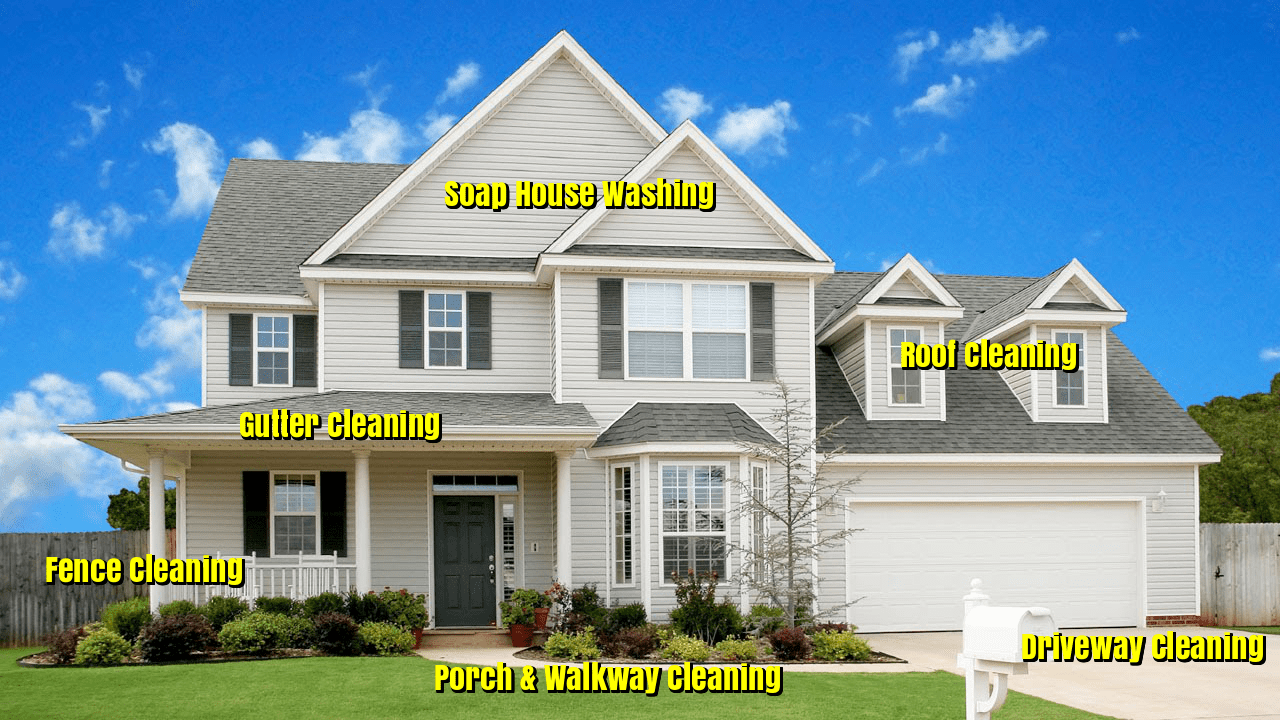 Full 1
Proudly Serving Central Ohio
THE FIRST TIME - GUARANTEED
Full 2
BELIEVING IS SEEING AND
SEEING IS BELIEVING
Full 1
Professional Exterior Cleaning Services
Soft washing is the use of water-based, biodegradable chemicals to break down dirt and grime, get rid of bug nests and webs, kill mold, mildew, algae and bacteria – leaving the surface clean and sterilized.
Soft washing uses only one-third of the water that pressure or power washing does, lasts 4 – 6 times longer, and doesn't wear down or damage the surface like pressure washing frequently can. Soft washing also does a lot more than power washing because it does more than just clean your roof. The products used in the Soft Wash  don't simply clean; they penetrate, sanitize, and eliminate the root of the issue.
Treating your property with our soft washing, also helps with bug control – the mix of safe, eco-friendly chemicals make sure that the microorganisms that cause buildup are not just partly swept away, but removed completely.
Soft Washing is a Much Better Alternate to Power Washing
Our cleansing formula uses water-based, eco-friendly chemicals to break down dirt and grime, eliminate pest nests and webs. In addition, the system kills mold, mildew, algae and also bacteria on your properties exterior surfaces– leaving them clean and disinfected.
Soft washing removes the microbes that trigger tarnishing while pressure washing merely cleans off the surface layer. Additionally, soft washing does not use damaging high pressure washing. Soft washing treatments last 4 to 6 times longer than power washing treatments.
!
Does Your Home Need Soft Washing?
Your residence isn't really just unclean, it's contaminated. Dirt, dust, and debris build up in time, producing an environment that supports the development of fungi, mildew, mold, algae and additional bacteria on your roofing and also other surfaces. We call that the biomass.
Regular pressure washing simply gets rid of the external layer of this biomass but does not address the origin of this problem– so the issue returns again and again.
Soft washing not only cleans surfaces, it eliminates the bacteria that cause the issue to begin with, offering a solution that lasts 4 to 6 times longer compared to standard pressure cleaning.
Benefits of Soft Washing Services
Each and every day, dirt and grime is building up on the surfaces of your Columbus, Ohio properties. The longer you allow dirt and grime to build up, the easier it is for them to affect the curb appeal and health of your fences, decks, and your property overall. 
No harmful, high-impact cleaning
Biodegradable and uses less water
Lasts 4 to 6 times longer than pressure washing
Actually treats and removes the infestation causing stains
Once our Soft Wash cleaning service is complete, you'll notice an immediate improvement in both the quality and health of your property. It's all a part of our commitment to deliver nothing but excellence for our customers. A big part of keeping that commitment is by leaving your property, and its surfaces, in better shape when we leave than when we came to work on it.
We offer high-quality power washing & soft washing services in Columbus, Ohio. Why spend more if you can get high quality services at a really affordable price.
A Professional Exterior Cleaning service provider can be very convenient for a person that desires to hire one. Hire us and we will make sure that your money won't go to waste.
Our knowledge and experience give our customers peace of mind as well as satisfaction in each service we provide with guaranteed high quality results.
SCHEDULE A SOFTWASH CLEANING
TODAY
We Provide the Best Solutions for Exterior Cleaning in Central Ohio!
Schedule Your Residential Exterior Cleaning Services Today!
We guarantee 100% satisfaction or your money back!
We stand behind our work 100%. Our job is not finished until you are totally satisfied.
Our business does well year after year only by making each client so satisfied that they would hire us again, and recommend us to their family, friends and neighbors. We only accomplish this by completing your project perfectly to your satisfaction.
We are proud members with an excellent rating with the Better Business Bureau, and are happy to supply references at your request.
The founders of Ohio Power Washing are born and raised in Central Ohio. Our family and friends live here. We go to church here. Our kids probably play little league with yours. We have nothing without our reputation, so quality and your satisfaction are our only priority.