Columbus, Ohio Fence Staining & Sealing Services
Columbus, Ohio Fence Staining & Waterproofing
The fence that is around your property can and does add to the beauty of your landscaping or it can be a complete eyesore that takes away from all of your other hard work. You know the old saying, "Good fences make good neighbors" but they can also protect your children, pets, and property. Knowing this, people still tend to neglect fences. If you do not properly care for the fence it will quickly become an eyesore and then bad neighbors will follow. It is important to protect a fence from both water and UV damage.
You can extend the life of your fence when you stain and seal it which will keep it looking great for years to come. We chose our fence stains carefully and we use only quality penetrating oil stains that add a wonderful depth of color. These fence stains utilize both drying and non-drying oils in the product. Nothing is more important than the use of a pigmented stain instead of a clear sealer. The pigments work to protect your wood from the harmful damage of the UV rays from the sun. If you decide that you want the natural look and want to use a clear sealer, you will be disappointed quickly when the wood turns gray from the UV damage.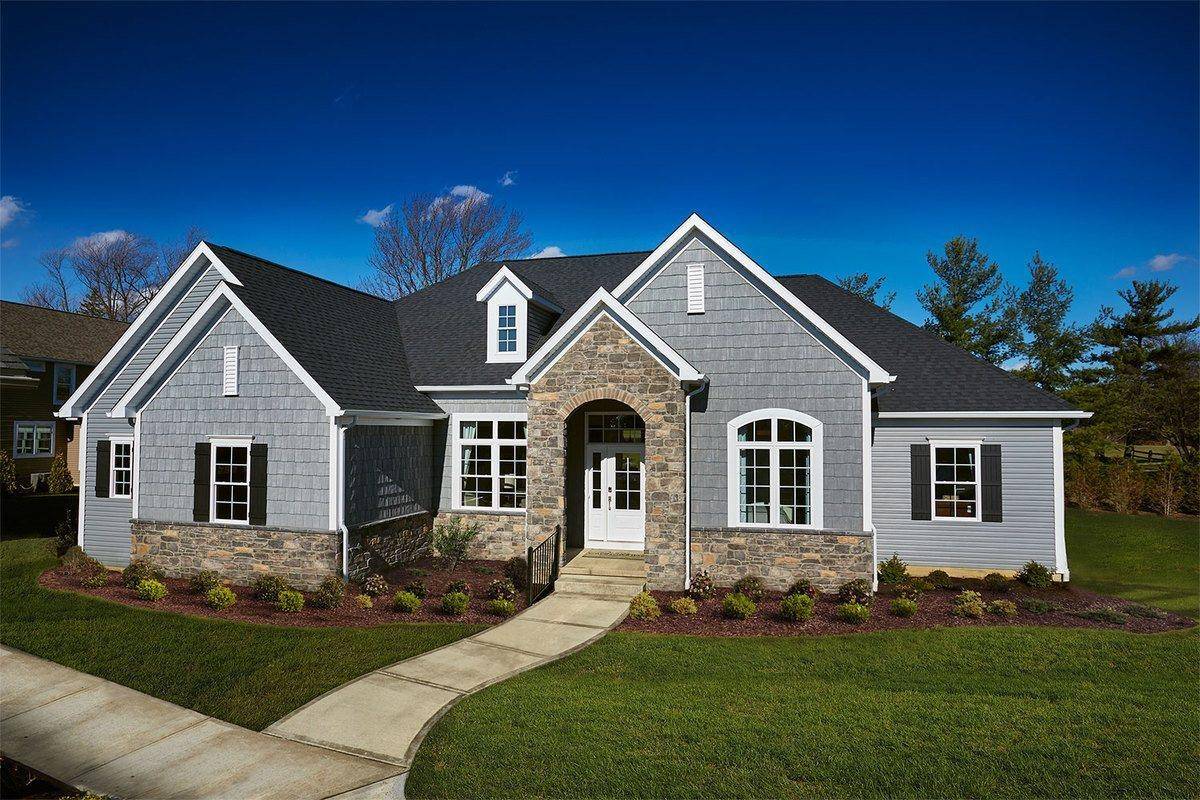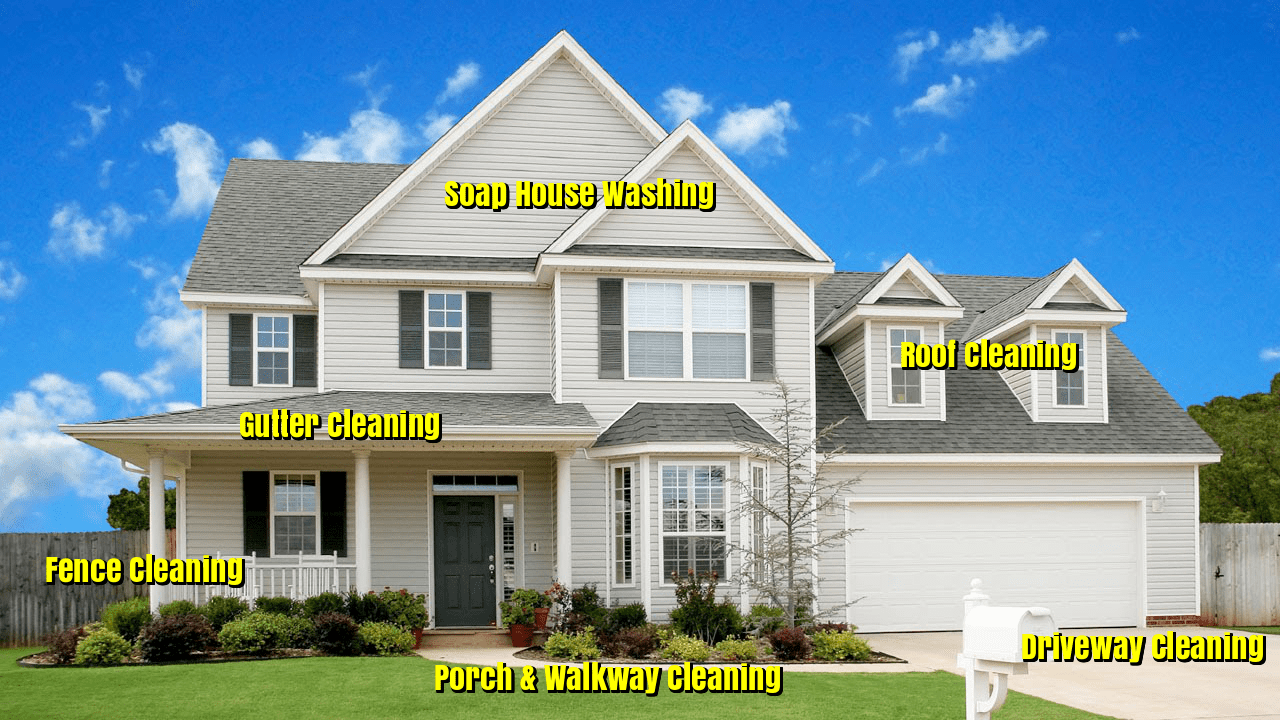 Full 1
Proudly Serving Central Ohio
THE FIRST TIME - GUARANTEED
Full 2
BELIEVING IS SEEING AND
SEEING IS BELIEVING
Full 1
Professional Exterior Cleaning Services
Affordable Fence Staining & Sealing Services
When it comes to wood restoration, preparation is the key to success. The most important aspect, even more, important than the application of the stain, is properly cleaning and preparing the surface to accept the stain. Many pressure washing companies do not have the knowledge required to effectively stain and seal a fence to obtain the longest product life available. Because the cost of wood is always on the rise, we do not cut corners when it comes to protecting your investment.
Benefits of Fence Staining & Sealing Services
Preserving the Beauty of Your Fence
Columbus is known for its breathtaking landscapes and beautiful properties, and your fence should be no exception. Fence staining provides an opportunity to enhance the natural beauty of the wood while adding a touch of elegance to your outdoors. With a wide array of stain colors to choose from, you can customize the look of your fence to complement your property's overall aesthetic, whether it's a classic natural finish or a bold, contemporary hue.
Shielding from the Elements
Ohio's unpredictable weather can be quite harsh on outdoor structures, including fences. Rain, snow, and UV rays can cause wood to deteriorate, leading to fading, warping, and rotting. By opting for professional sealing services, you create a protective barrier that shields your fence from the elements. This waterproof layer prevents water penetration, reducing the risk of mold, mildew, and wood decay, thereby extending the lifespan of your fence.
Cost-Effective Investment
When it comes to home maintenance, investing in fence staining and sealing services proves to be cost-effective in the long run. Regular maintenance not only prevents the need for costly repairs and replacements but also adds value to your property. A well-maintained fence can significantly boost your home's curb appeal, making it more attractive to potential buyers if you decide to sell your property in the future.
Concerned about the environmental impact of fence maintenance? Look no further. Many professional fence staining and sealing companies in Columbus use eco-friendly products that are safe for your family, pets, and the environment. These eco-conscious solutions ensure your fence receives optimal protection without any harmful chemicals leaching into the soil or nearby vegetation.
Let's face it; DIY fence maintenance can be a time-consuming task, especially when considering the cleaning, staining, and sealing processes. By entrusting the job to skilled professionals, you free up your time to focus on what truly matters – spending quality moments with your loved ones or pursuing your hobbies. Plus, expert fence staining and sealing services ensure a flawless finish that enhances the overall appearance of your fence.
A well-maintained fence not only adds charm and value to your property but also serves as a vital protective barrier. However, the wear and tear of time, combined with exposure to the elements, can leave your fence looking dull and weathered. Fear not, our fence cleaning service offers a unique approach that combines gentleness with effectiveness, ensuring your fences regain their former glory without compromising their integrity. In this blog post, we'll delve into the details of our process and explain why our eco-friendly approach makes it safe for all fence types.
As a homeowner in Columbus, Ohio, preserving the beauty and integrity of your fence is paramount. With the help of professional fence staining and sealing services, you can revitalize your fence's appearance, protect it from the elements, and add value to your property. So why wait? Invest in the expertise of Columbus's finest fence maintenance professionals, and watch your fence stand the test of time while complementing the charm of your outdoor space.
Ohio Power Washing Exterior Cleaning Services
Ohio Power Washing offers Exterior Cleaning Services in Columbus, Ohio at affordable prices. Browse our website to learn more about pressure washing, soft washing and other services for both residential and commercial businesses. Our staff have undertaken many projects in Ohio and are currently completing many projects here in our local area.
At Ohio Power Washing we know the value of our customers. Without you we simply do not exist. For those reasons our team goes above and beyond your expectations. We will leave you with amazing results after pressure cleaning, surface scrubbing, surface sealing, or any other service we offer!
We offer high-quality power washing & soft washing services in Columbus, Ohio. Why spend more if you can get high quality services at a really affordable price.
A Professional Exterior Cleaning service provider can be very convenient for a person that desires to hire one. Hire us and we will make sure that your money won't go to waste.
Our knowledge and experience give our customers peace of mind as well as satisfaction in each service we provide with guaranteed high quality results.
SCHEDULE A SOFTWASH CLEANING
TODAY
We Provide the Best Solutions for Exterior Cleaning in Central Ohio!
Schedule Your Residential Exterior Cleaning Services Today!
We guarantee 100% satisfaction or your money back!
We stand behind our work 100%. Our job is not finished until you are totally satisfied.
Our business does well year after year only by making each client so satisfied that they would hire us again, and recommend us to their family, friends and neighbors. We only accomplish this by completing your project perfectly to your satisfaction.
We are proud members with an excellent rating with the Better Business Bureau, and are happy to supply references at your request.
The founders of Ohio Power Washing are born and raised in Central Ohio. Our family and friends live here. We go to church here. Our kids probably play little league with yours. We have nothing without our reputation, so quality and your satisfaction are our only priority.