Columbus, Ohio Vinyl Siding Cleaning Services
Columbus, Ohio Vinyl Siding Cleaning Services
There are many vinyl siding homes that are found throughout the Columbus, Ohio area.  Vinyl Siding is a popular siding material that is known for its durability, but homes with vinyl siding require regular cleaning and maintenance. The beauty of vinyl siding is that it looks great and holds up well.  Ohio Power Washing can wash your vinyl siding home using our low-pressure cleaning methods and detergents designed specifically for vinyl siding surfaces.
Ohio Power Washing, a top-rated Columbus, Ohio pressure washing company can clean your vinyl siding home with our low-pressure cleaning methods and specialized detergents to remove all mold, mildew, algae, and organic staining on your exterior vinyl siding and trim. In the hot and humid weather, it doesn't take long for vinyl siding to get dirty.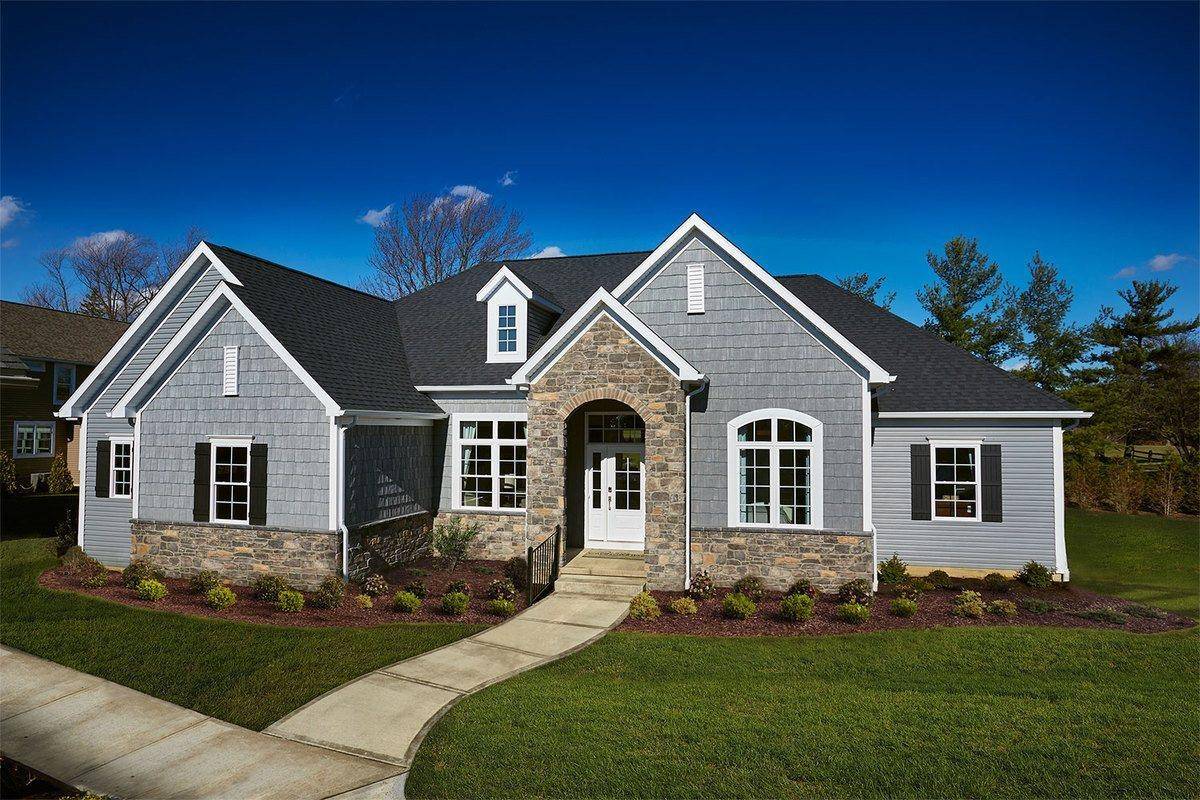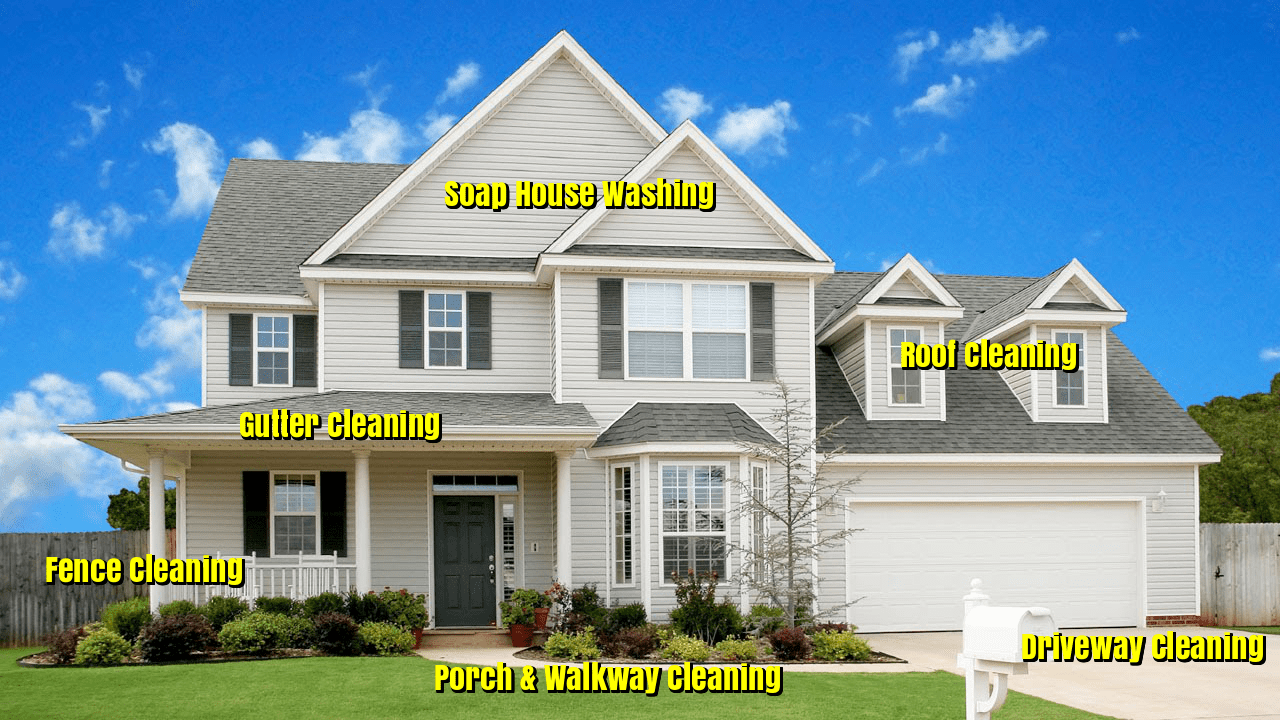 Full 1
Proudly Serving Central Ohio
THE FIRST TIME - GUARANTEED
Full 2
BELIEVING IS SEEING AND
SEEING IS BELIEVING
Full 1
Professional Exterior Cleaning Services
Affordable Vinyl Siding Cleaning Services Near Columbus, Ohio
Ohio Power Washing has over 20 years of experience cleaning vinyl siding on a range of homes from smaller 1-story homes to larger 3-story homes. The proper washing techniques will leave your vinyl siding on your home clean and beautiful. We will use an assortment of low-pressure nozzles and high water volume pumps to accomplish these results. We start our cleaning at the gutter line and work down to the foundation line – 100% of the home's exterior. Every inch of your house is both soaped and double-rinsed. And best of all, we will not harm your siding in any way.
Benefits of Vinyl Siding Cleaning Services in Ohio
You Increase the Longevity
When you regularly maintain a clean and healthy-looking house, it will last much longer. Dirt, mildew and algae are things that tend to build up and eventually deteriorate the property, therefore reducing its value.
It Increases Curb Appeal
Everyone wants that head-turning, car-slowing house which catches attention. Your house says a lot about you. So, by keeping a clean and tidy exterior, people will instantly be more intrigued by the person behind it. Even when unexpected house guests arrive, you won't need to worry that they may see an unsightly yard. You will always be in a state of readiness to entertain them.
You Raise the Market Value
When you spend time cleaning and fixing things around the outside of your house, you increase its value in the market significantly. If you're thinking about selling, nothing says 'buy me' more than a regularly maintained lawn, clean driveway and freshly painted walls.
You'll Enjoy a Personal Sense of Pride and Accomplishment
Living in a clean house improves your mood. That feeling of satisfaction and a sense of accomplishment after a vigorous outside cleaning leaves you with a happy, guilt-free feeling which lasts. You'll be surprised that after pressure-washing the dirt off sidings and driveways, trimming the shrubs and cleaning the windows, you will instantly feel a lot happier knowing that your environment is clean.
You'll Enjoy a Healthier Living Environment
Whether you live by yourself or with your family, you are concerned about your health and the health of those around you. Excess dirt and build-up of mildew and garbage outside attracts bugs and bacteria which of course, taking the time to do a regular cleaning and maintenance of your house can help keep your family and your home healthier.
dt_sc_margin margin="100" /]
Ohio Power Washing Exterior Cleaning Services
Ohio Power Washing offers Exterior Cleaning Services in Columbus, Ohio at affordable prices. Browse our website to learn more about pressure washing, soft washing and other services for both residential and commercial businesses. Our staff have undertaken many projects in Ohio and are currently completing many projects here in our local area.
At Ohio Power Washing we know the value of our customers. Without you we simply do not exist. For those reasons our team goes above and beyond your expectations. We will leave you with amazing results after pressure cleaning, surface scrubbing, surface sealing, or any other service we offer!
dt_sc_margin margin="100" /]
We offer high-quality power washing & soft washing services in Columbus, Ohio. Why spend more if you can get high quality services at a really affordable price.
A Professional Exterior Cleaning service provider can be very convenient for a person that desires to hire one. Hire us and we will make sure that your money won't go to waste.
Our knowledge and experience give our customers peace of mind as well as satisfaction in each service we provide with guaranteed high quality results.
SCHEDULE A SOFTWASH CLEANING
TODAY
We Provide the Best Solutions for Exterior Cleaning in Central Ohio!
Schedule Your Residential Exterior Cleaning Services Today!
We guarantee 100% satisfaction or your money back!
We stand behind our work 100%. Our job is not finished until you are totally satisfied.
Our business does well year after year only by making each client so satisfied that they would hire us again, and recommend us to their family, friends and neighbors. We only accomplish this by completing your project perfectly to your satisfaction.
We are proud members with an excellent rating with the Better Business Bureau, and are happy to supply references at your request.
The founders of Ohio Power Washing are born and raised in Central Ohio. Our family and friends live here. We go to church here. Our kids probably play little league with yours. We have nothing without our reputation, so quality and your satisfaction are our only priority.