Columbus, Ohio Paver Stone - Clean, Sand & Sealing Services
Columbus, Ohio Paver Stone - Clean, Sand & Sealing Services
Paver Patio Stones are very hard and durable, they are also extremely porous. This makes them very vulnerable to oil stains, spills, and moisture related problems such as efflorescence. The sand between and below the pavers is also a weak point. It can easily wash away with heavy rain and will also quickly start to grow weeds soon after construction. Both can cause serious structural problems for your pavers. Sealing your pavers can address all these issues, as well as enhance and restore the colors to your pavers. We have sealers that leave a completely natural appearance, and paver sealers that beautifully enhance the colors and leave a rich wet look. Sealing not only protects the paver itself, but also the sand between the pavers. As the sealer soaks deep into the sand joint, it hardens and locks the sand into a solid mass that cannot wash away or grow weeds. Aesthetically, there is no question that a properly sealed brick paver surface looks better than its unsealed counterpart. Call Ohio Power Washing of Columbus, Ohio for all your paver and stone cleaning and sealing services.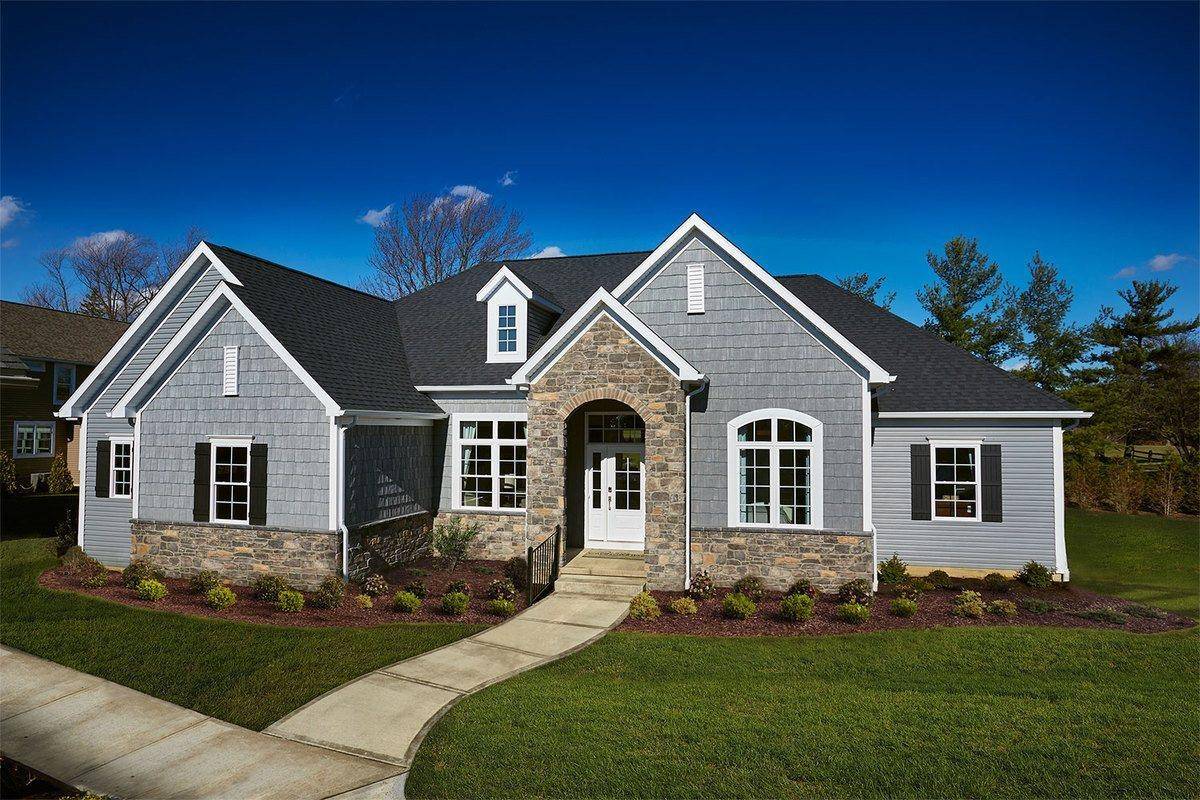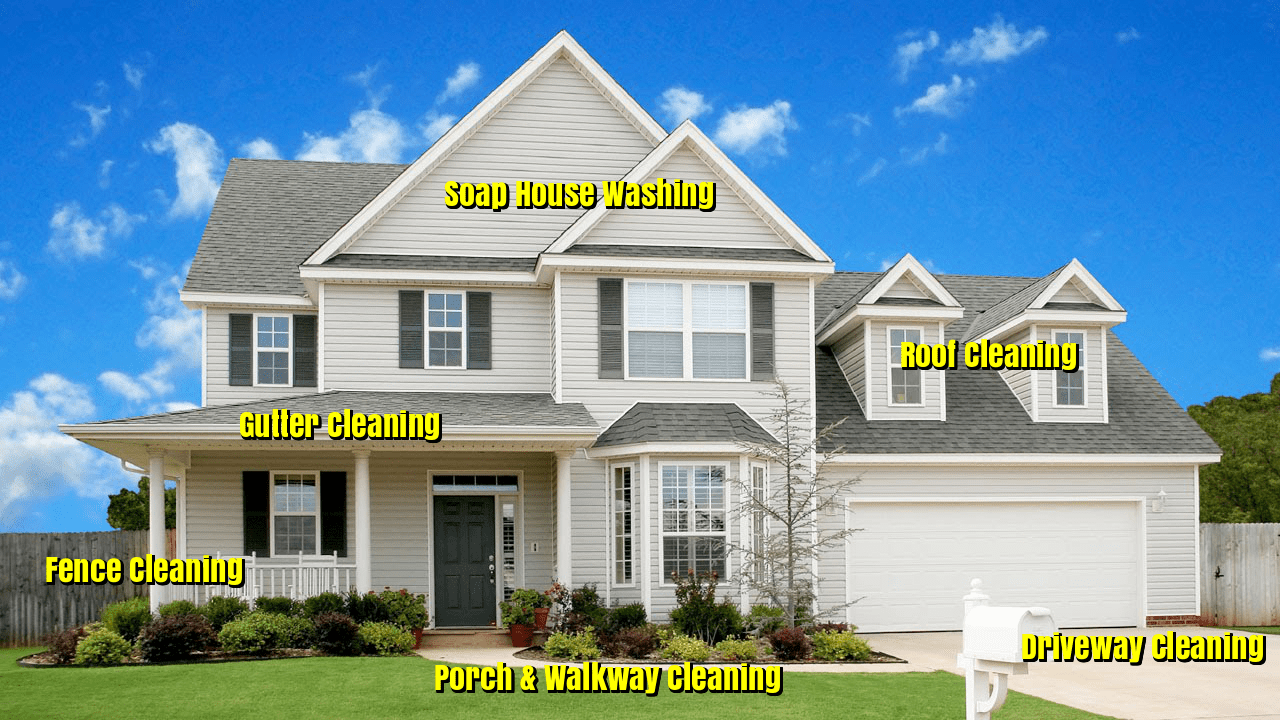 Full 1
Proudly Serving Central Ohio
THE FIRST TIME - GUARANTEED
Full 2
BELIEVING IS SEEING AND
SEEING IS BELIEVING
Full 1
Professional Exterior Cleaning Services
Affordable Paver Stone - Clean, Sand & Sealing Services
Cleaning brick paver stone is not an easy task. It's not like you can just spray them down with a garden hose and call it a day. You need something that can penetrate the tough exterior surface and get deep into the core of the pavers. The only way to achieve that is with some commercial-grade pressure washing equipment and some serious know-how. That's where we come in.
We have high-powered pressure washing equipment that allows us to deliver some of the finest paver stone cleaning results possible. Our high-powered jets will get deep into the surface of the pavers and draw out all the impurities, no matter how embedded they may be. After we're done, we'll let you stand back and admire the results of our paver cleaning service. Even your neighbors will be impressed by our work. Just remember, if they ask who did your paver cleaning, don't forget to mention our name!
Ready to take the next step in improving the look and feel of your property? Then call us today. When you reach out to us, a knowledgeable and friendly pressure washing specialist will be ready to take your call and to answer all of your questions. We'll work closely with you to devise an effective, customized plan that is tailored specifically for your wants and needs.
Benefits of Paver Stone Clean+Protect Services
Our fence cleaning service is gentle, yet effective, using a mix of mild water pressure and environmentally safe cleaning solutions to remove negative organic compounds, as well as dirt, rust, and oxidation. Because of our process, our fence cleaning method is just as safe for wood and vinyl fences as it is for metal and stone fences.
Once our fence cleaning service is complete, you'll notice an immediate improvement in both the quality and health of your fence. It's all a part of our commitment to deliver nothing but excellence for our customers. A big part of keeping that commitment is by leaving your property, and its surfaces, in better shape when we leave than when we came to work on it.
Each and every day, dirt and grime is building up on the fences of your Columbus, Ohio properties. The longer you allow dirt and grime to build up, the easier it is for them to affect the curb appeal and health of your fences, decks, and your property overall. 
dt_sc_margin margin="100" /]
Ohio Power Washing Exterior Cleaning Services
Ohio Power Washing offers Exterior Cleaning Services in Columbus, Ohio at affordable prices. Browse our website to learn more about pressure washing, soft washing and other services for both residential and commercial businesses. Our staff have undertaken many projects in Ohio and are currently completing many projects here in our local area.
At Ohio Power Washing we know the value of our customers. Without you we simply do not exist. For those reasons our team goes above and beyond your expectations. We will leave you with amazing results after pressure cleaning, surface scrubbing, surface sealing, or any other service we offer!
dt_sc_margin margin="100" /]
We offer high-quality power washing & soft washing services in Columbus, Ohio. Why spend more if you can get high quality services at a really affordable price.
A Professional Exterior Cleaning service provider can be very convenient for a person that desires to hire one. Hire us and we will make sure that your money won't go to waste.
Our knowledge and experience give our customers peace of mind as well as satisfaction in each service we provide with guaranteed high quality results.
SCHEDULE A SOFTWASH CLEANING
TODAY
We Provide the Best Solutions for Exterior Cleaning in Central Ohio!
Schedule Your Residential Exterior Cleaning Services Today!
We guarantee 100% satisfaction or your money back!
We stand behind our work 100%. Our job is not finished until you are totally satisfied.
Our business does well year after year only by making each client so satisfied that they would hire us again, and recommend us to their family, friends and neighbors. We only accomplish this by completing your project perfectly to your satisfaction.
We are proud members with an excellent rating with the Better Business Bureau, and are happy to supply references at your request.
The founders of Ohio Power Washing are born and raised in Central Ohio. Our family and friends live here. We go to church here. Our kids probably play little league with yours. We have nothing without our reputation, so quality and your satisfaction are our only priority.