Columbus, Ohio Pool Deck Cleaning and Pool Enclosure Washing
Columbus, Ohio Pool Deck Cleaning and Pool Enclosure Washing
Many folks enjoy gathering around the family pool all year round here in Ohio. Its the perfect place to entertain, relax, have barbecues or to just cool off on a humid day. Unfortunately, you're not alone when you think that this is a great place for a retreat, You do have unwanted guests. Mold, Mildew, Fungus, and bugs also believe that this is just the greatest place to hang out and grow. Pool decks (especially those that are enclosed) create a perfect environment for mold, algae, saprophytic fungus and their spores to grow and spread. These areas create a cooler, darker and moist habitat which is a perfect breeding ground for accelerated growth. Once these spores have landed on your pool enclosure, and drip onto your pool deck, they begin to feed on organic matter including any organic materials used in the process of making products such as pool equipment, toys, patio furniture, etc… These and all items in its path, if left untreated, will eventually begin to breakdown and will need to be replaced.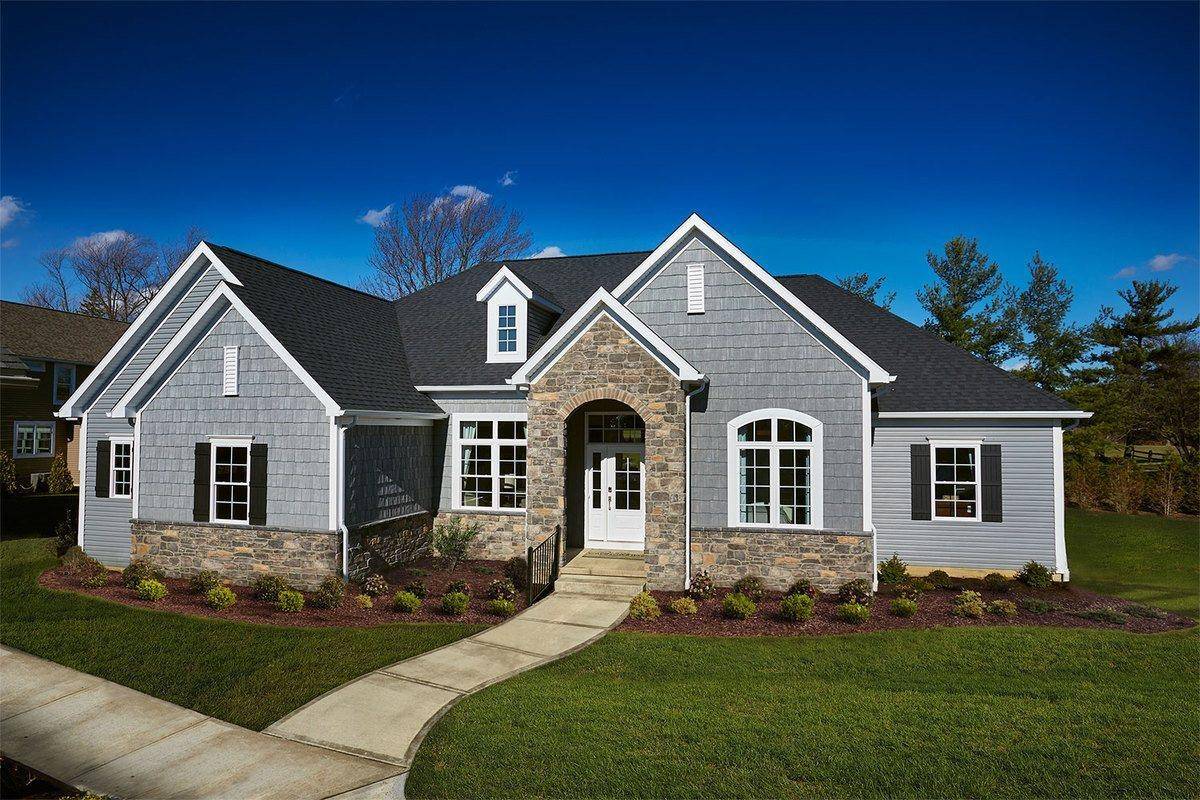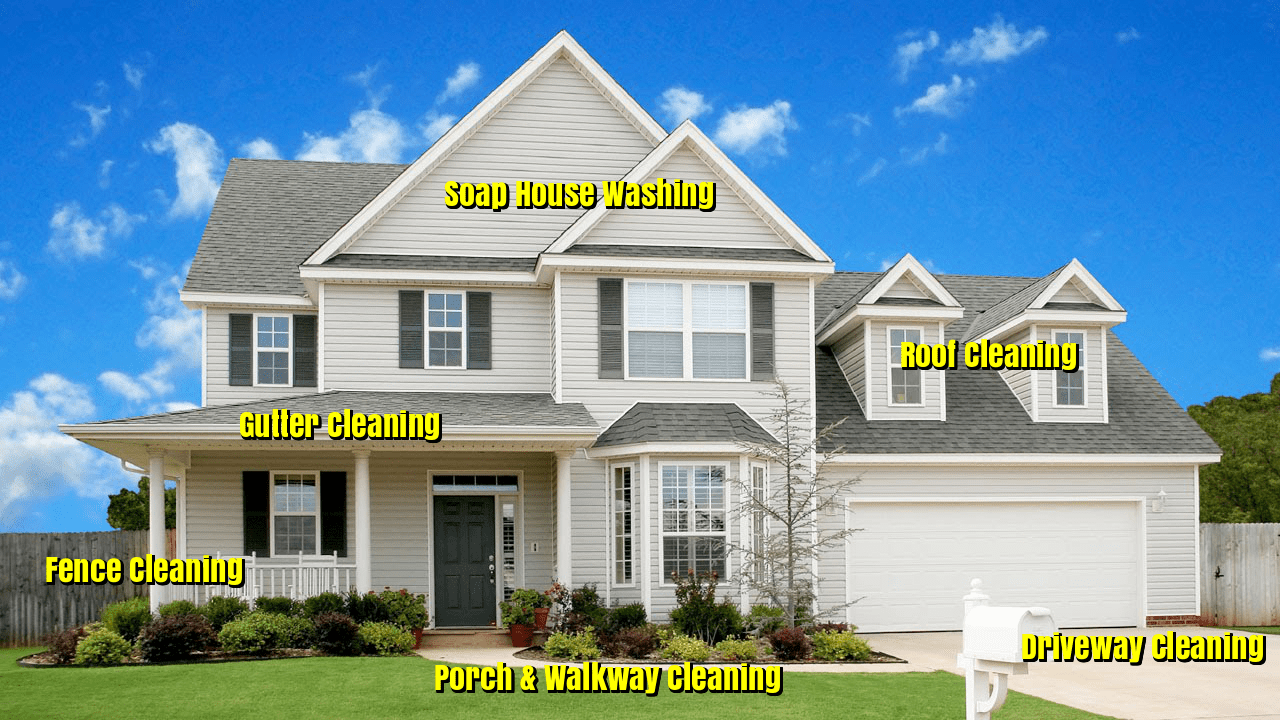 Full 1
Proudly Serving Central Ohio
THE FIRST TIME - GUARANTEED
Full 2
BELIEVING IS SEEING AND
SEEING IS BELIEVING
Full 1
Professional Exterior Cleaning Services
Affordable Pool Deck Cleaning and Pool Enclosure Washing
It seems that very few people think about all the little particles that are picked up on bare feet and then end up in the pool, eventually working to clog the filters. Even less, they do not think about what may be growing on the concrete pool apron such as mildew, algae, or mold.
Benefits of Cleaning your Pool Deck & Enclosures
Enhanced Aesthetics: Regular pool deck cleaning removes dirt, stains, and algae, instantly improving the appearance of your pool area. A clean deck provides an inviting and refreshing atmosphere for you and your guests to enjoy.

Safety First: Algae growth on a pool deck can create slippery and hazardous conditions. Professional cleaning eliminates these risks, ensuring a safe environment for everyone using the pool.

Prolonged Lifespan: Neglected pool decks can suffer from surface deterioration, discoloration, and damage. Regular cleaning helps prevent these issues, prolonging the lifespan of your deck and saving you money on potential repairs or replacements.

Hygiene and Health: Pool decks are exposed to various contaminants, including bacteria and mold. Professional cleaning removes these harmful elements, promoting a hygienic and healthy pool environment.
Ohio Power Washing Exterior Cleaning Services
Ohio Power Washing offers Exterior Cleaning Services in Columbus, Ohio at affordable prices. Browse our website to learn more about pressure washing, soft washing and other services for both residential and commercial businesses. Our staff have undertaken many projects in Ohio and are currently completing many projects here in our local area.
At Ohio Power Washing we know the value of our customers. Without you we simply do not exist. For those reasons our team goes above and beyond your expectations. We will leave you with amazing results after pressure cleaning, surface scrubbing, surface sealing, or any other service we offer!
We provide professional power washing & soft washing cleaning services to homeowners and business owners in Columbus, Ohio and Surrounding Areas. No job is too big or too small, our team of professionals can handle them all.
We offer high-quality power washing & soft washing services in Columbus, Ohio. Why spend more if you can get high quality services at a really affordable price.
A Professional Exterior Cleaning service provider can be very convenient for a person that desires to hire one. Hire us and we will make sure that your money won't go to waste.
Our knowledge and experience give our customers peace of mind as well as satisfaction in each service we provide with guaranteed high quality results.
SCHEDULE A SOFTWASH CLEANING
TODAY
We Provide the Best Solutions for Exterior Cleaning in Central Ohio!
Schedule Your Residential Exterior Cleaning Services Today!
We guarantee 100% satisfaction or your money back!
We stand behind our work 100%. Our job is not finished until you are totally satisfied.
Our business does well year after year only by making each client so satisfied that they would hire us again, and recommend us to their family, friends and neighbors. We only accomplish this by completing your project perfectly to your satisfaction.
We are proud members with an excellent rating with the Better Business Bureau, and are happy to supply references at your request.
The founders of Ohio Power Washing are born and raised in Central Ohio. Our family and friends live here. We go to church here. Our kids probably play little league with yours. We have nothing without our reputation, so quality and your satisfaction are our only priority.