Have you noticed a black film build-up on the vinyl siding around the exhaust vents on the outside of your home?
Black Mold Removal Around Vents On Vinyl Siding
Siding is your home's first line of defense against the elements. Naturally, the elements take a toll. Unfortunately, black mold on vinyl siding around attic, bathroom, dryer, and oven vents is a common issue. If you notice mold on the outside of your house, take steps to remove it immediately.
What is Black Mold on my Vinyl Siding?
Mold looks fuzzy or slimy and comes in many colors, from dark green to bright red to black. It can cause structural damage if left to grow unchecked. Mold is also known to cause health issues, including allergic reactions and respiratory issues. Mold is easy to identify when you see it, but it can grow unseen for a while. If you smell something musty or foul in an area prone to moisture, do a thorough visual inspection of the space for signs of mold growth.
Conditions for Mold and Mildew Growth
Moisture and lack of light are the keys to mold and mildew growth on your vinyl siding. You probably wouldn't be surprised to see mold or mildew in a crawl space, basement, or poorly ventilated bathroom, but your homes exterior can also be a prime location for mildew and mold to grow.
Think about it this way: What do damp crawl spaces, basements, and bathrooms have in common with the side of your house that doesnt receive direct sunlight?
⦁ Accumulated Moisture from Humid Air
⦁ Lack of Light
When water sits on a shaded surface especially one that is covered in small particles of dirt and environmental debris, like siding typically is fungi spores have the opportunity to grow. This spore growth produces visible mold and mildew.
Mold on vinyl siding is most common on the shady side of your house. Since it receives very little direct sunlight, the moisture doesn't have a chance to evaporate. This creates the perfect habitat for mold and mildew spores.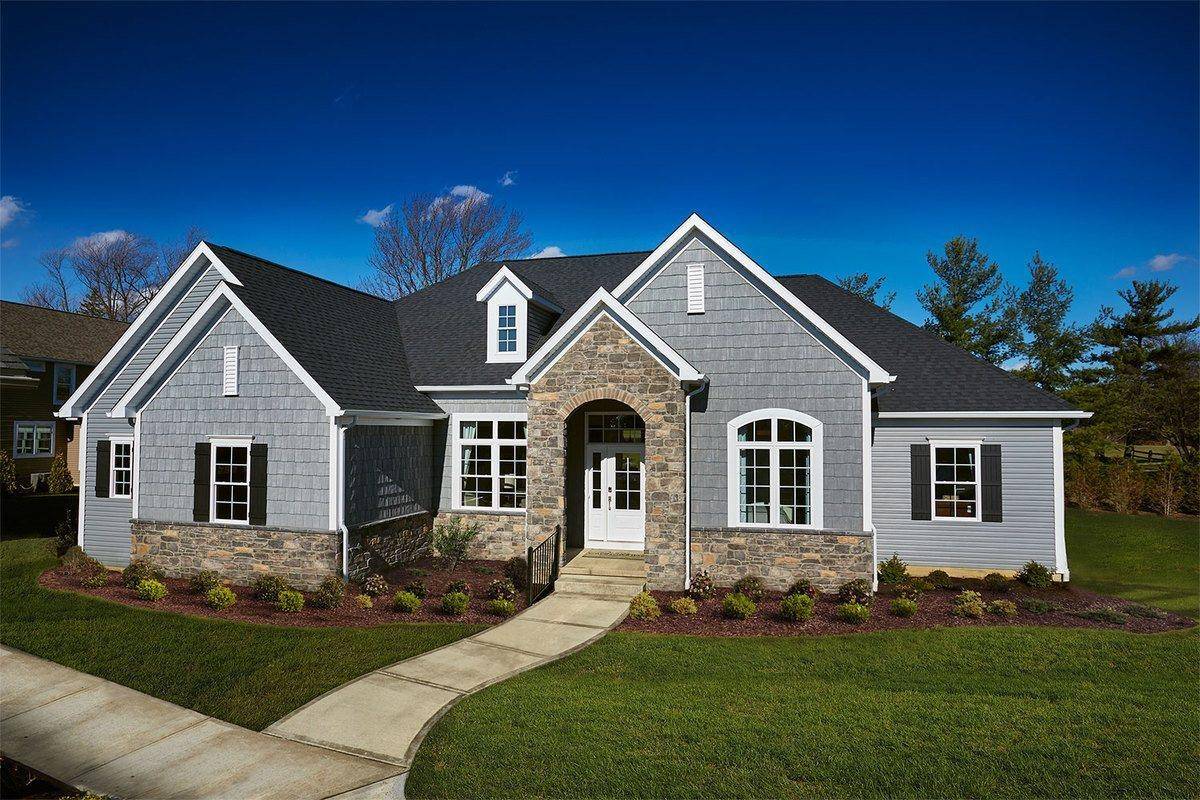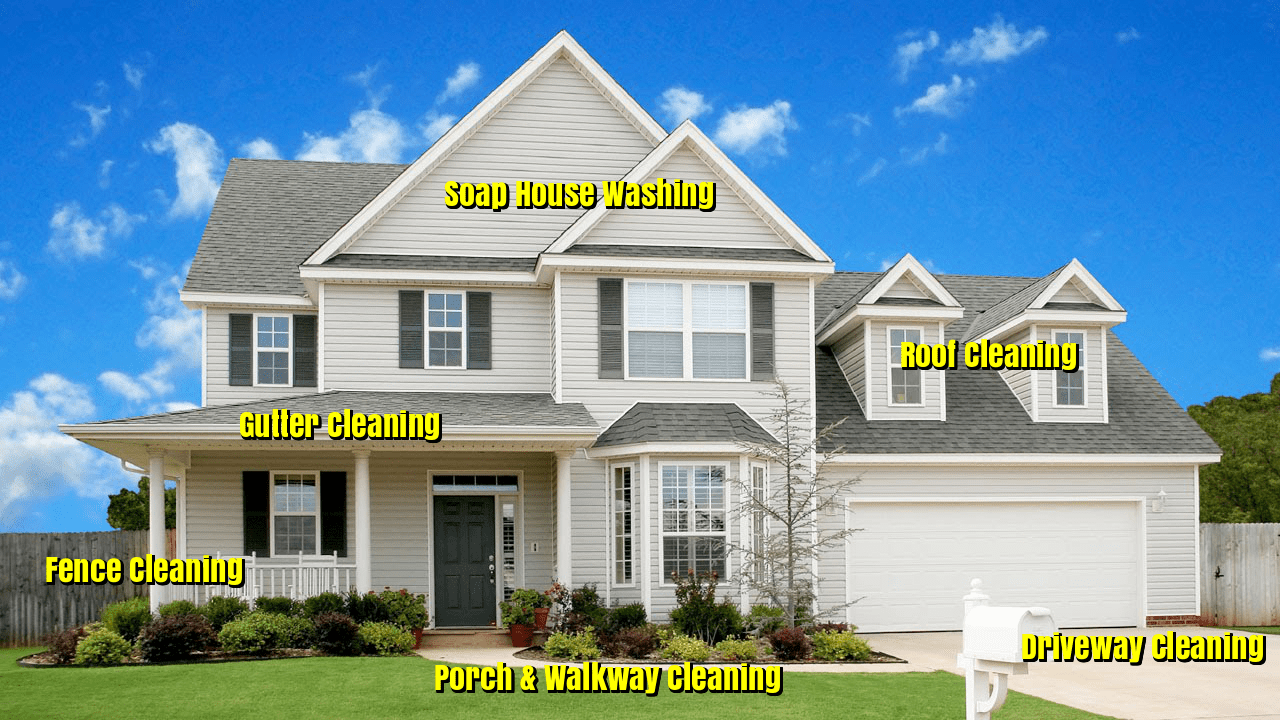 Full 1
Proudly Serving Central Ohio
THE FIRST TIME - GUARANTEED
Full 2
BELIEVING IS SEEING AND
SEEING IS BELIEVING
Full 1
Professional Exterior Cleaning Services
Black Mold Build Up From Condensation Around Vents
Condensation can be caused by several issues
Exterior Vents produces steam, which can encourage mildew and mold growth. Make sure your ventilation systems are flowing freely into a space that isn't enclosed or blocked by foliage so that the excess moisture has somewhere to go.
Regular cleaning and maintenance is the key to preventing black mold on vinyl siding
Keeping your siding bright, clean, and looking good is key to maintaining great curb appeal.

Here's the best way to do it:
⦁ Regularly inspect your siding for signs of mold, mildew, and general deterioration.
⦁ Address mold and mildew growth early to prevent serious damage and health hazards.
⦁ Have your home's exterior cleaned regularly by a Ohio Power Washing.
When your siding is clean and mold/mildew-free, it will look brighter and perform better and last longer, exactly what you want when you protect and maintain your home.
Black Soot Removal From Around Vents on Siding
Black Mold and Black Soot stains can be caused by a wide variety of different sources, which makes a different mold removal process necessary depending on what kind of vent stains we're dealing with. Here at Ohio Power Washing, our team of skilled pressure washing experts can help you quickly identify what kind of stains are present on your home's siding surfaces and use the correct method to successfully remove these stains to keep your home looking its best. Whether the stains on your home are black mold from condensation around the exhaust vents, attic vents, bathroom vents, dryer vents, and oven vent stains, our team of skilled professionals can handle the task.
Ohio Power Washing Exterior Cleaning Services
Ohio Power Washing offers Exterior Cleaning Services in Columbus, Ohio at affordable prices. Browse our website to learn more about pressure washing, soft washing and other services for both residential and commercial businesses. Our staff have undertaken many projects in Ohio and are currently completing many projects here in our local area.
At Ohio Power Washing we know the value of our customers. Without you we simply do not exist. For those reasons our team goes above and beyond your expectations. We will leave you with amazing results after pressure cleaning, surface scrubbing, surface sealing, or any other service we offer!
We provide professional power washing & soft washing cleaning services to homeowners and business owners in Columbus, Ohio and Surrounding Areas. No job is too big or too small, our team of professionals can handle them all.
We offer high-quality power washing & soft washing services in Columbus, Ohio. Why spend more if you can get high quality services at a really affordable price.
A Professional Exterior Cleaning service provider can be very convenient for a person that desires to hire one. Hire us and we will make sure that your money won't go to waste.
Our knowledge and experience give our customers peace of mind as well as satisfaction in each service we provide with guaranteed high quality results.
SCHEDULE A SOFTWASH CLEANING
TODAY
We Provide the Best Solutions for Exterior Cleaning in Central Ohio!
Schedule Your Residential Exterior Cleaning Services Today!
We guarantee 100% satisfaction or your money back!
We stand behind our work 100%. Our job is not finished until you are totally satisfied.
Our business does well year after year only by making each client so satisfied that they would hire us again, and recommend us to their family, friends and neighbors. We only accomplish this by completing your project perfectly to your satisfaction.
We are proud members with an excellent rating with the Better Business Bureau, and are happy to supply references at your request.
The founders of Ohio Power Washing are born and raised in Central Ohio. Our family and friends live here. We go to church here. Our kids probably play little league with yours. We have nothing without our reputation, so quality and your satisfaction are our only priority.